We really love being in the Arts District.

We're constantly surrounded by creativity and beauty. Take for instance my favorite piece. Walk to the other side of our building, and you'll see this sculpture outside of City Hall from an artist named Phillip K. Smith III. It's 26 feet tall and titled Where the Earth and Sky Meet. I love looking up at this on my way to the shop.
Just beyond that is the Oklahoma City Museum of Art where Dale Chihuly's The Eleanor Blake Kirkpatrick Memorial Tower shines in the window, probably the most famous piece of art in the neighborhood.
We're the most excited by a new piece in the Arts District Parking Garage.
Today, Joe O'Connell and Blessing Hancock of Creative Machines unveiled their interactive light sculpture, Small Talk About the Weather. This sculpture graces the pedestrian corridor on the west side of the building to be enjoyed by all. The ever changing weather in Oklahoma was an inspiration for the concept of this piece. It's beautiful by itself, but the best part is that you are part of the art. You can interact with the art by using a camera sensor on the north side of the concourse. The lights will then reflect the colors and motion from shirts or phone screens presented to the sensor. When it isn't engaged with someone, it will go back to it's default loop that was taken from actual weather pattern footage.

Click through some of the different color patterns that were created during the demo today. I can't wait to see what this will do at night!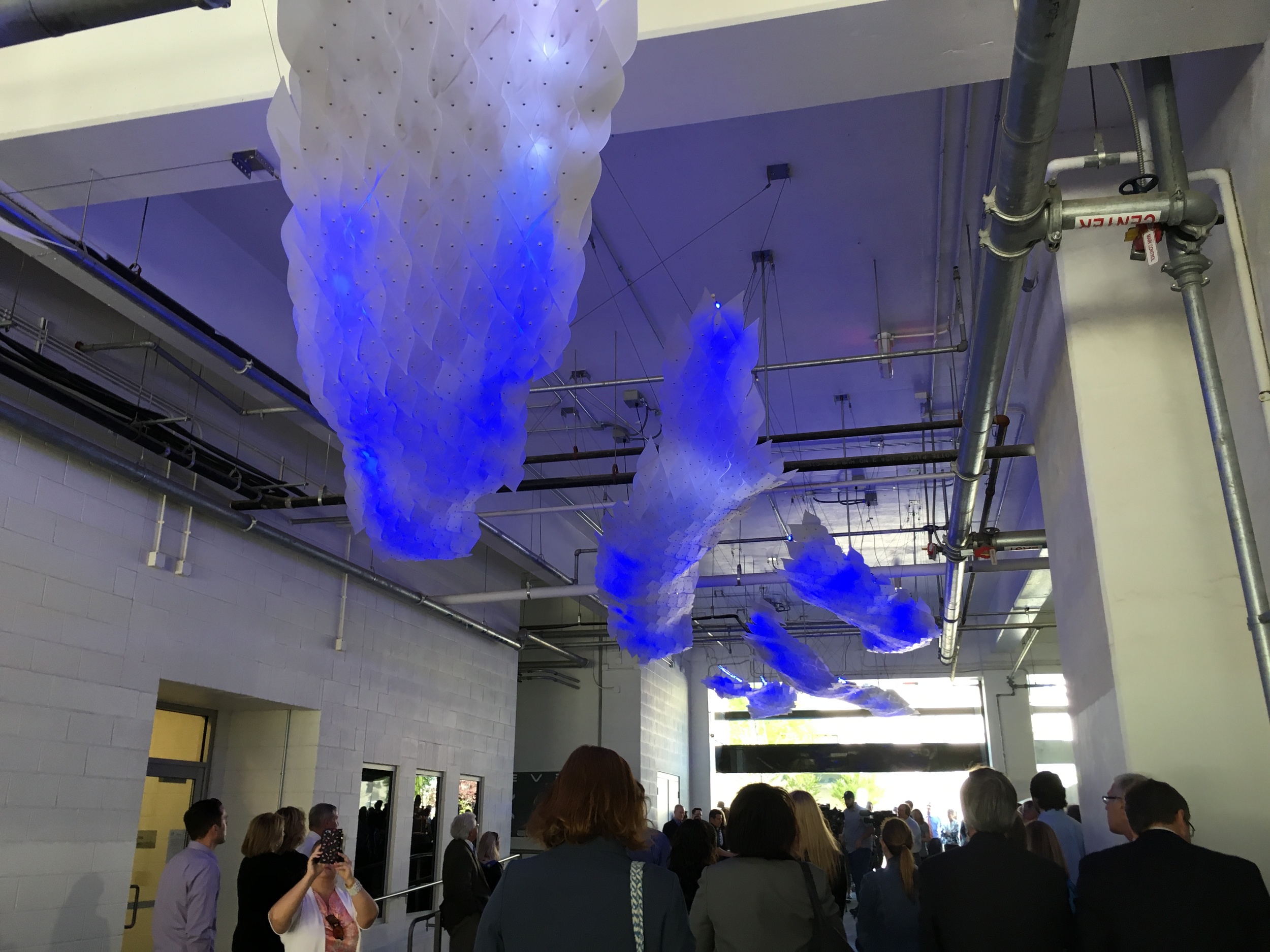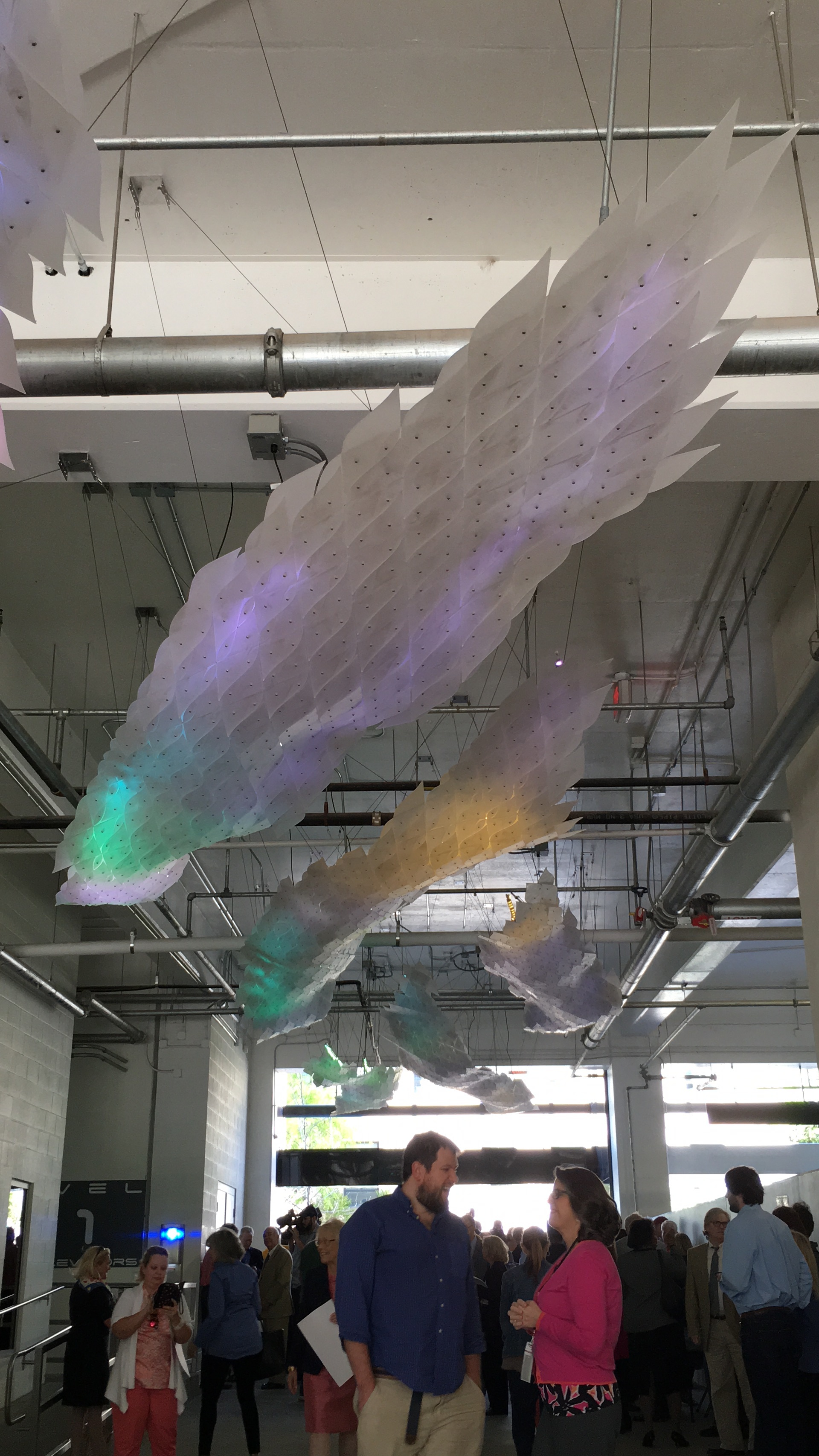 Glad to see things like this brightening people's days as they visit Oklahoma City's Arts District. Come check it out for yourself after you grab an espresso.